1968, Aïn El Hammam, Algeria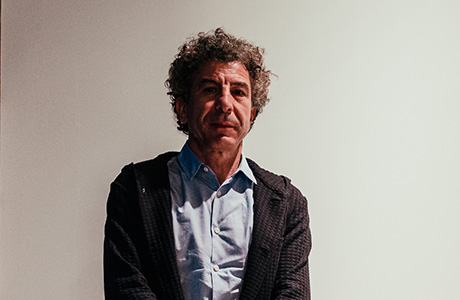 At the age of 10, he left Algeria with his father to live in Brittany.
He studied Fine Arts at the École nationale supérieure des Beaux-Arts in Paris. He has a Master's degree in Arts, Philosophy and Aesthetics from the Paris 8 University and lives and works in Paris. He champions a plural identity – neither Algerian nor French – and asserts a Mediterranean belonging.
He expresses himself through drawing, sculpture, photography, installation and video. In Venez investir chez nous et vous y trouverez de l'or (2008), Escort (2004) and Musée du monde (2014), he examines the tensions between language and representation, the concepts of identity and nationality, the role of the museum and its constraints, and the dialogue between living and inanimate objects.
He lives and works in Paris.
Other sources:
http://www.djamelkokene.com/fr/apropos
https://m.youtube.com/watch?v=EpzsIXckjyk
https://www.paris-art.com/djamel-kokene/
http://www.cecile-bourne-farrell.com/texte-au-sujetdu-travail-de-djamel-kokene/