The exhibition Europa Oxalá presents works by 21 European artists, all second or third generation. These artists, born and raised in a post-colonial context, reflect on their heritage, their memories and their identities.
Their parents and grandparents were born and lived in Congo, Angola, Benin, Algeria, Burundi and Madagascar; from their ancestors they have inherited memories which are not just voices, sounds and gestures, but also images and memories of their cultures of origin. 
Their artistic productions feed into an original reflection on racism, the decolonisation of the arts, the status of women in contemporary society, and the deconstruction of colonial thought. The innovative and transnational nature of the work of these artists of 'post-memory' has profoundly marked the artistic and cultural landscape of the last two decades, and the way some of them combine contemporary languages and traditional processes can be seen as an essential contribution to contemporary Europe.
Through their works, Europa Oxalá bears witness to the creative power of contemporary European cultural diversity, opening up new perspectives on the very notion of Europe.
Sneak peek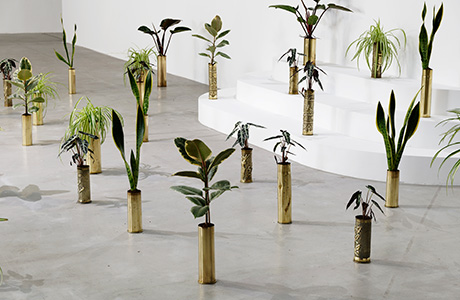 Sammy Baloji. Sans titre. 2016-2020. La Lupara | 2020
Installation, shell casings and tropical plants, variable dimensions, part of the exhibition Notre monde brûle (Palais de Tokyo)
© Aurélien Mole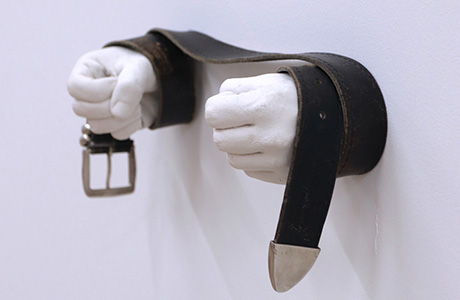 Sabrina Belouaar. Dada. 2018. Sculpture, plaster cast of hands and old leather belt, variable dimensions.
© ADAGP, Paris 2021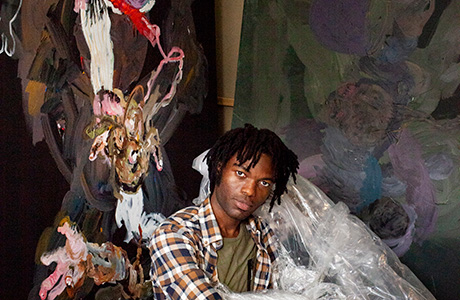 Pauliana Valente Pimentel.
Afro Descendentes (series). Inkjet print on FineArt paper.
© Pauliana Valente Pimentel