The exhibition Europa, Oxalá presents contemporary artworks (painting, drawing, sculpture, film, photography and installation) by 21 Afro-European artists, whose parents and grandparents were born or lived in Angola, DRC, Burundi, Benin, Guinea, Algeria or Madagascar. They have inherited memories which are not just voices, sounds and gestures, but also images and memories of their cultures of origin. 
These indirect memories – also called post memory - , which come to them in a diffuse way through family, groups of friends and daily public life. This is the starting point for important research work in historical and family archives. The innovative and transnational character of the work of these "post-memory" artists has deeply influenced the artistic and cultural landscape of the last two decades, opening new perspectives to the very notion of Europe.
Included works by: Aimé Mpane, Aimé Ntakiyica, Carlos Bunga, Délio Jasse, Djamel Kokene-Dorléans, Fayçal Baghriche, Francisco Vidal, John K. Cobra, Katia Kameli, Mohamed Bourouissa, Josèfa Ntjam, Malala Andrialavidrazana, Márcio Carvalho, Mónica de Miranda, Nú Barreto, Pauliana Valente Pimentel, Pedro A.H. Paixão, Sabrina Belouaar, Sammy Baloji, Sandra Mujinga et Sara Sadik.
Sneak peek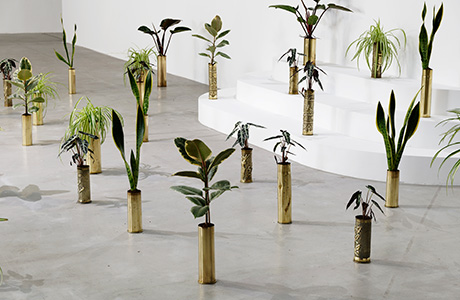 Sammy Baloji. Sans titre. 2016-2020. La Lupara | 2020
Installation, shell casings and tropical plants, variable dimensions, part of the exhibition Notre monde brûle (Palais de Tokyo)
© Aurélien Mole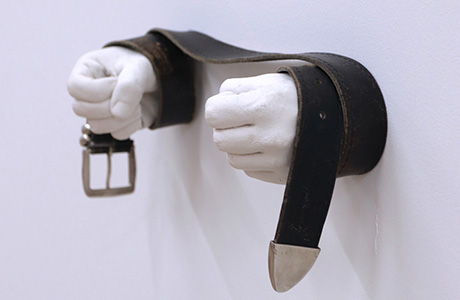 Sabrina Belouaar. Dada. 2018. Sculpture, plaster cast of hands and old leather belt, variable dimensions.
© ADAGP, Paris 2021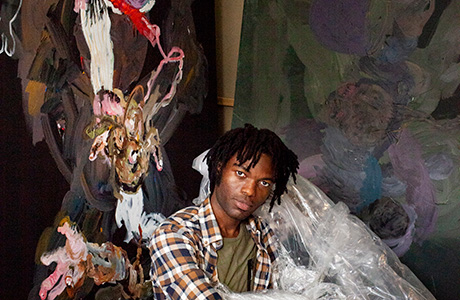 Pauliana Valente Pimentel.
Afro Descendentes (series). Inkjet print on FineArt paper.
© Pauliana Valente Pimentel
Europa Oxalá was first presented in MUCEM in Marseille, France (20.10.2021 > 16.01.2022) and Calouste Gulbenkian Foundation, Lisboa, Portugal  (04.03.2021 > 22.08.2022) before coming to the AfricaMuseum in Tervuren, Belgium  (07.10.2022 > 05.03.2022).
Co-production: Centre for Social Studies, University of Coimbra, ERC project MEMOIRS – Children of Empires and European Postmemories (European Research Council),  Fondation Calouste Gulbenkian (Délégation en France, Paris / Centre of Modern Art, Lisbon) / Mucem, Marseille (France).