(1972, Skikda, Algeria)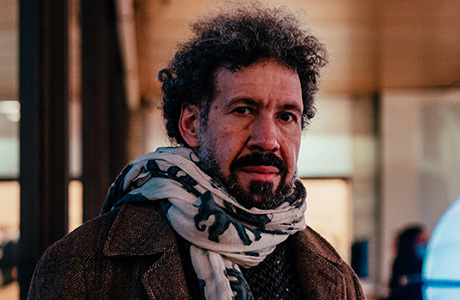 He studied at the Villa Arson, Ecole nationale supérieure d'art in Nice, then moved to Paris.
His distinctive artistic approach reveals the poetry and strangeness of our everyday habits while questioning the relevance of the normative systems governing public space and collective social practices. Working with easily recognisable objects, he often assembles items or films that he manipulates with humour and simplicity in order to thwart our identification reflexes.
Over the past ten years, his work has been exhibited in several shows in France and abroad. Recent solo exhibitions include Le Shed, Centre d'Art de Normandie, France (2017); Human Resources, Los Angeles (2014); The Delfina Foundation, London (2012); Bielefelder Kunstverein, Germany (2010); Centre d'Art Contemporain, Le Quartier, Quimper, France (2010).
Other sources:
https://jameelartscentre.org/collection/faycalbaghriche/
https://m.youtube.com/watch?v=6sopUz4nFN8