(1976, Porto, Portugal)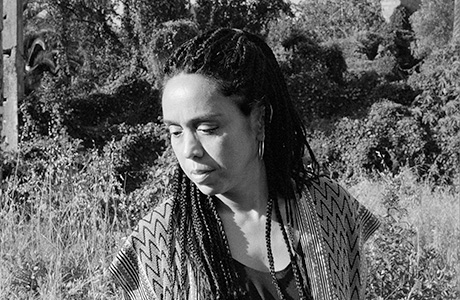 With an Angolan mother and a Portuguese father, Mónica de Miranda has maintained contact with her relatives in Angola. The family's past has influenced her work.
After studying Visual Arts at Camberwell College of Arts, she obtained a Master's in Art and Education from the Institute of Education and is a Doctor of Visual Arts from the Middlesex University London.
She has lived in Angola, Brazil, and the United Kingdom. Her interdisciplinary approach encompasses drawing, installation, film, video, directing, and particularly photography. In 2014, she founded the artist residency project Triangle Network in Portugal and, in 2015, she created the project Hangar –Artistic Research Centre in Lisbon. In Arquipélago (2015), Hotel Globo (2015), or Contos de Lisboa (2020), the artist examines the history and memory of places, the scars of the postcolonial city, as well as their multiple biographical references.
Other sources:
https://www.youtube.com/watch?v=8XDyzdr6oS8
https://www.theguardian.com/artanddesign/2017/jul/13/monica-de-miranda-photography-angola-panorama-exhibition-interview