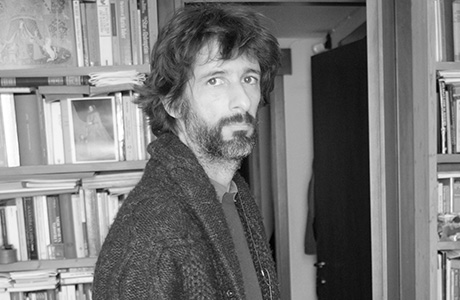 At the age of four, at the outbreak of the civil war in Angola, he moved to Portugal with his family. He grew up in Lisbon and has also lived in Porto, Chicago, and Venice.
He now lives in Milan. He studied Painting at the Ar.Co, Lisbon and obtained a Master's of Fine Arts from the School of the Art Institute of Chicago, and a Doctorate in Philosophy from the University of Porto.
In addition to drawing and graphic design, Paixão uses slide shows, film, sound, and video. In Tabou (2018) and in the solo show Mundo Flutuante-Trabalhos: 1996-2018 (2018), the artist explores the tensions between coercion and resistance in the colonial context, using a perspective shaped by his personal and family experience. 
Other sources: 
https://www.publico.pt/2018/08/24/culturaipsilon/critica/a-forca-incandescente-e-serena-do-desenho-1841615
https://irenelaubgallery.com/artistes/pedro-h-paixao/
https://111.pt/Artistas/pedro-ah-paixao/