1960, Kayanza, Burundi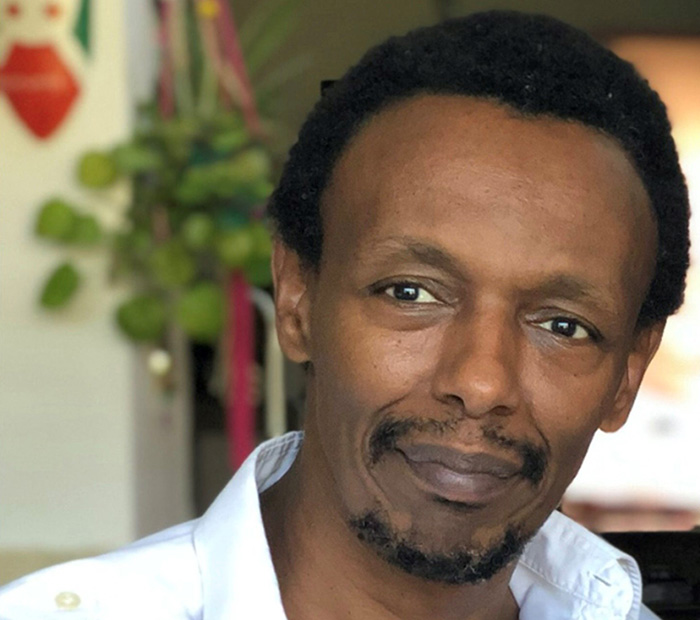 He moved to Belgium at the age of three. During his childhood, his visits to the Royal Museum for Central Africa (Tervuren) made a great impact on him and later influenced his work.
He studied Painting and Drawing at the Royal Academy of Fine Arts of Brussels and taught at the Kinshasa School of Fine Arts.
His work incorporates photography, performance, video and site-specific installations requiring viewer interaction.
Other sources:
Ntakiyica, A., de Formanoir, M., & Roberts, A. F. (2020). Conversation between Aimé Ntakiyica and Maxime de Formanoir: AfricaMuseum reopening; Tervuren, België. African Arts, 53(2), 93-94.
https://collection.bps22.be/fr/artistes/aime-ntakiyica
https://orbi.uliege.be/bitstream/2268/30263/4/Julie%20Bawin%2C%20AM34%2C%20p.%2038-39.pdf
[1960, Kayanza, Burundi]