(1976, Porto, Portugal)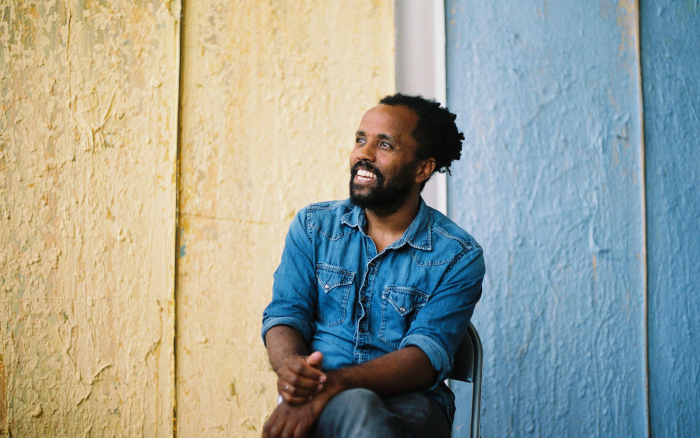 His Angolan mother fled from war and settled in Portugal where he studied Fine Arts. 
The theme of post-memory features in such works as Casa nº17, Detalhe and Mother, (2003), in which he revisits the photographs of his childhood home, his mother's memories and the photographs she kept. He does not consider himself as an African artist or as being linked to postcolonialism, but he advocates hybridization and a plural sense of belonging.
Inspired by Antoni Tàpies and Gordon Matta-Clark, he produces site-specific installations, establishing a dialogue with space and questioning construction, life and destruction as a transformative process.
Other sources:
Raposo, G. M. M. (2017), O Espaço como Matéria comum entre a Arquitetura e a Arte Contemporânea – Contaminações entre as duas Disciplinas. PhD thesis in architecture. University of Coimbra. 488 pp.
https://www.publico.pt/2019/01/30/culturaipsilon/noticia/lenta-coreografia-regresso-carlos-bunga-1859243
https://www.youtube.com/watch?v=5UO6DVdbLTA&t=531s